Welcome to Hog Roast Ormskirk, where you will find the finest slow roasted pork in Ormskirk and plenty more besides. We are the leading hog roast caterers in this part of West Lancashire and we provide food for a broad range of private and corporate clients in the area, all of whom are incredibly happy with our versatile event catering capabilities.
Whether you are seeking a bespoke menu for your wedding reception, a polished and professional buffet for  corporate event or a colourful spread for an outdoor party, we can do it all. We offer the best hog roast catering around, together with a varied selection of creative catering menus that are guaranteed to tick all the boxes for any occasion.
Unbeatable Hog Roast Catering In Ormskirk
We source the best free-range pork in the UK and spend several hours patiently preparing it using one of our state of the art hog roast machines until the meat is falling of the bone and a deliciously crunchy layer of tasty crackling has formed across the top. We either prepare our pigs on a spit or in a roasting tray and it can be served either hand pulled or sliced in a carvery style to make fantastic hog roast sandwiches or as the centrepiece of a main meal.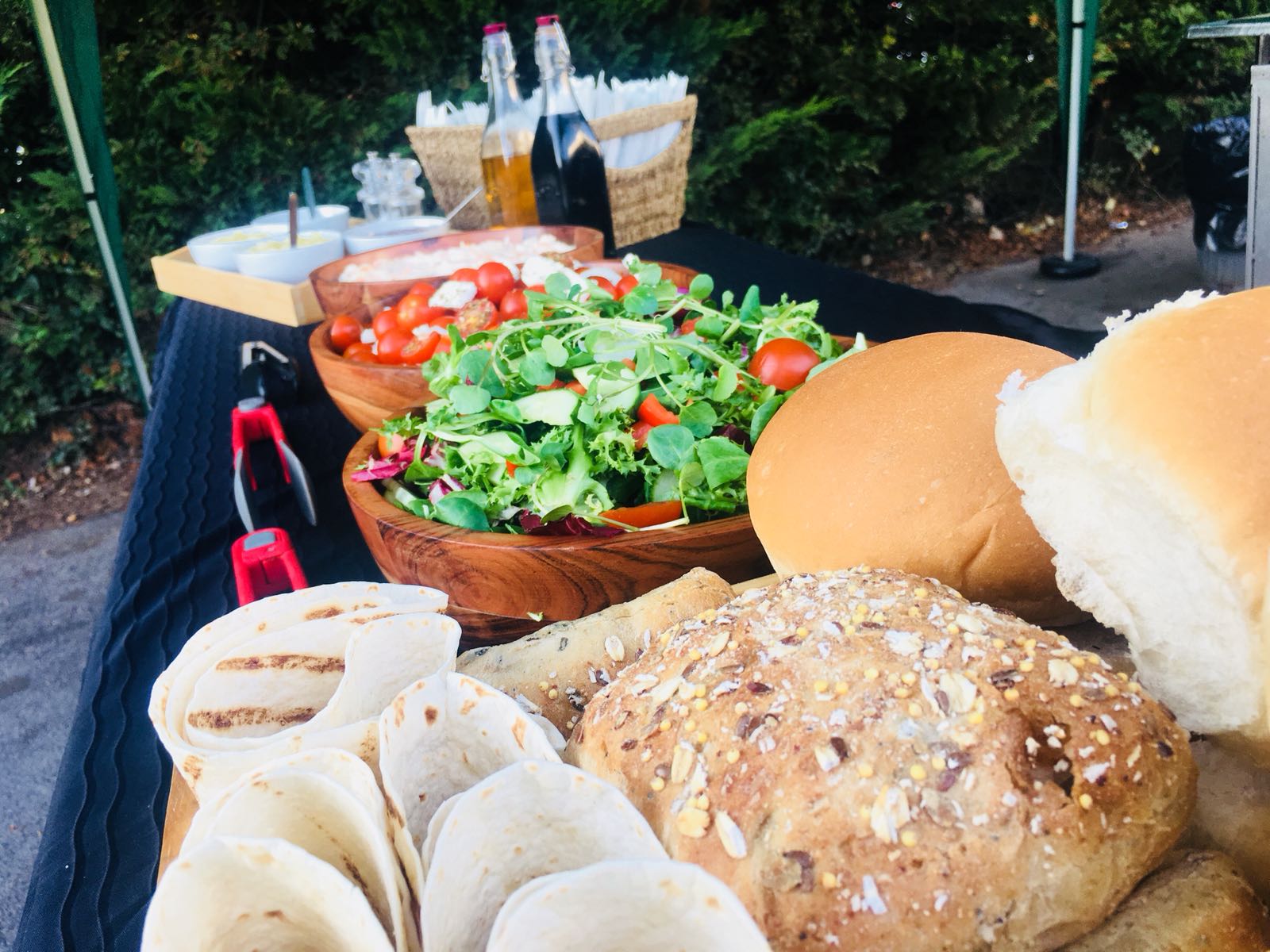 We can prepare an incredibly high volume of hot food for any number of guests and we always cook our hogs onsite. Being able to watch us prepare the hog and savour the aroma of our beautiful slow cooked meat as it nears completion after a long cooking process is a feature of our catering style that our diners absolutely love!
A Tailored Menu To Suit Your Occasion
Here at Hog Roast Ormskirk, we appreciate that our diners value variety as well as quality, which is why we are committed to providing diverse dining options that appeal to all tastes. We are also able to provide food that adheres to different dietary restrictions and accommodates food allergies. If any guests have specific requirements when it comes to the food, please let us know and we will take care of the rest.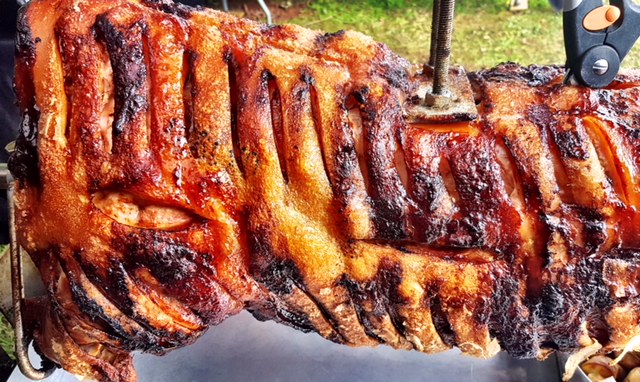 As well as making sure the flavour and ingredients of our dishes hit the spot with everyone who attends your event, we are also able to serve and present the food in your preferred style. Whether you would prefer a buffet or a more formal sit-down meal with 3 courses and a canapé welcome reception, we will make sure that your food looks just as good as it tastes and is served exactly how you would like it to be.
We are able to create bespoke menus for any occasion and we will be happy to design a catering package for you that is completely unique to your event.
Call Us Now For A Free Quote!
Hog Roast Ormskirk are equipped to meet a wide variety of mobile event catering requirements in the Ormskirk area of West Lancashire. If you would love to have a unique dining experience for your party, you can contact us via phone or email to discuss your requirements and menu preferences. You can also reach us by completing the online query form here on our website.
If you need more info about our catering services, a member of our team is always happy to help and we will work closely with you in order to create the optimum hog roast catering package for your event. We offer fantastic food and great value for money for any occasion, so if you would like a free no obligation quote for your event, please don't hesitate to get in touch!